Meet our Team
Here at Wilson Alarm Systems, we are proud to have such a dedicated and experienced in-house team. From the initial quotation, right through to any installations and aftercare services, our internal office staff and fully trained engineers are always on hand in providing only the best workmanship and customer service.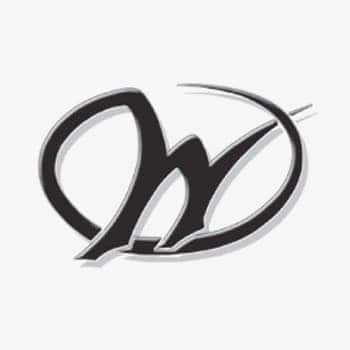 Elizabeth Pirie
Managing Director
Elizabeth "Liz" joined Wilson Alarms on the 2nd of January 1991 as the administration manager and in 2001 was appointed a director.
In 2008 Liz Pirie and David Stothard the sales director took over the company in a management buyout and Liz became Managing Director.
Liz works on a part time basis now and still enjoys her time coming to the office to see her colleagues.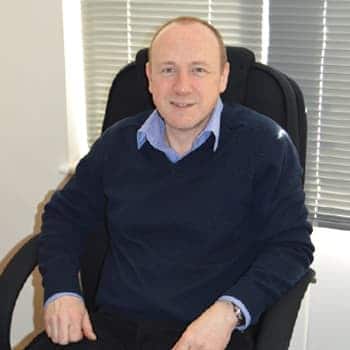 David Stothard
Sales Director
Dave joined Wilson Alarms in March 1994 as a sales manager, his key role was to increase commercial sales and introduce new products to the company. In 2002 Dave was promoted to sales director, fancy title but essentially continuing with a hand's on approach to the day to day sales. In 2008 along with Liz he took the business over in a management buyout.
Dave continues to be involved with sales but to a lesser degree. Since Liz's semi-retirement Dave has been more involved with the day to day aspects of the business and believes in providing a quality 1st class service to all of Wilson Alarms existing and new customers. He says that our success is down to his loyal and conscientious colleagues who he has the greatest respect for.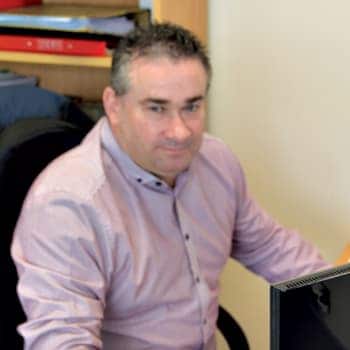 Ian Tew
Technical sales Engineer
Ian started out as an alarm engineer here at Wilsons in 1994. In 2000 he was promoted to chief engineer and more recently he has been promoted to technical sales engineer. His many years of experience as part of the engineering team and dealing directly with customers has assisted him in making the transition.
Ian is very customer focused and is happy to advise and assist them in choosing the correct system to meet their needs.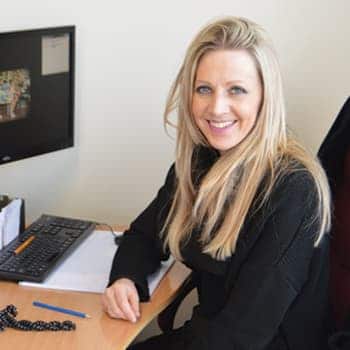 Hayley Alesbrook-Sewell
Operations Manager
Hayley came to us as our service co-ordinator in 2001 and proved to have a flare for organisation and therefore became our installation co-ordinator.
In 2015 she was promoted to operations manager. Hayley deals directly with the customers organising your installation dates and ensuring our engineers have the correct equipment to complete your installation in an efficient manner.
Hayley is also responsible for our quality process management system, making sure we are all complying to the NACOSS standards of compliance.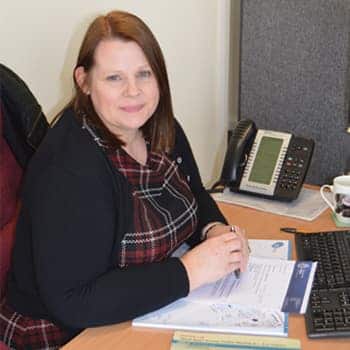 Rebecca Edwards
Accounts & Administration
Rebecca our 2nd longest serving colleague and joined us in December 1993 as a clerk/typist and yes they were real typewriters.
Today she looks after service and accounts. Rebecca will usually be your first point of contact when you have a problem with your system or if you wish to have your existing system maintained.
In addition to service she deals with customer account queries and carries out invoicing and certification duties too.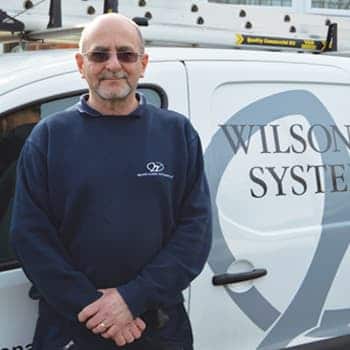 Tim Pumfrett
Service engineer
Tim an electrician to trade joined the security industry in 1990 and now has many years of experience rising to the challenges of our ever evolving industry.
Tim never shies away from problematic installation; instead he takes on the issue and works towards a practical solution for our clients, providing a first class service to all. He has been a member of our team since 1994.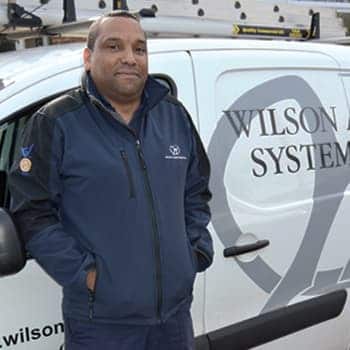 Leon Thomas
Service engineer
Joined in 2002, Leon came to us as a trainee installation engineer and quickly grasped the technology.
He moved on to join our service team but keeps his hand in by carrying out installations from time to time.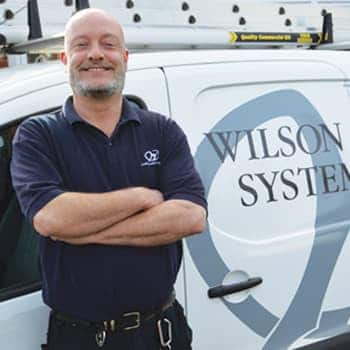 Kevin Woolman
Installation engineer
Joined in 1994, Kevin's main duties are carrying out installations of all kinds, however when we have a challenging domestic installation where cable runs are difficult, Kevin is our man. He's worked on some of the most prestigious properties in Leicestershire.
Kevin also helps out on service and maintenance contracts.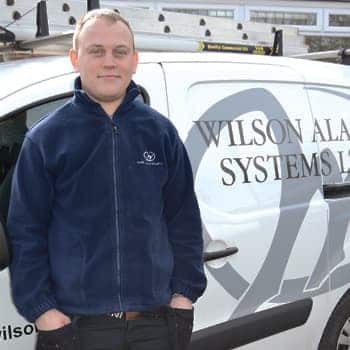 Krzysztof Kuchowicz
Installation Engineer
Joined in 2014, Krzysztof is one our youngest members who has quickly learnt his trade; he is an absolute asset to our team.
With an old head on young shoulder's he is very customer focused and he accepts challenges willingly. He has successfully completed a large CCTV, Access Control and Intruder Alarm Installation in a prestigious Leicester City centre office complex.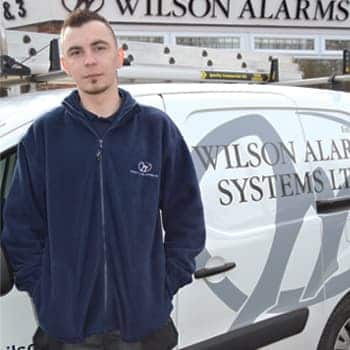 Gracjan Nogaj
Installation engineer
Like Krysz, Gracjan joined us as a trainee and has proved to be a quick and willing learner and has excellent planning skills.
Since joining our team in 2016, he has already been responsible for a multi discipline installation.