Intruder Alarms Solutions in Hinckley
Here at Wilson Alarm Systems Ltd, we have been offering a wide range of security systems for homes and businesses throughout the area of Hinckley and further afield for over 20 years.
Whether you require modern intruder alarms, CCTV cameras/CCTV installation or access control, we can assist you.
At Wilson Alarm Systems Ltd, we proudly divert from the one size fits all approach, and liaise with you to produce a comprehensive security solution for your home or business that is fully tailored suit both your security concerns and the budget you have available.
In addition to this, we also offer a full guarantee on all of our CCTV systems and security systems, giving you the peace of mind that should your system fail in any way, we will be right there to get it up and running, quickly and efficiently.
CCTV Systems and CCTV Installation
We pride ourselves on the reputation we have built up over the years as the leading security solution providers in Hinckley, and you can rest assured that we will go the extra mile to ensure you have the exact type of system that is best for your environment. Whether you require CCTV cameras to help you keep an eye on your property, or require the advice of our team of experts to help you decide on the most appropriate system for your needs, we're here to help.
A 30-minute drive from the M69, and closely located to the M1, we can easily reach our customers in Hinckley for a quick and efficient response.
Alternatively, if you would prefer to visit our premises, we are based just 20 minutes from the town centre. We offer advice on the best system for your property and can install it with the utmost care and attention, helping to protect you and your property against intruders.
Crime Rate in Hinckley
During May 2017 and April 2018, 254 burglaries took place across Greater Hinckley, highlighting the importance of effective and tailored security measures for your property.
Useful Local Links
Local police station >
Local news & events >
For more information on our alarm systems, wireless alarms, CCTV installation, CCTV systems or door entry systems, contact our knowledgeable team today. Call us on 0116 245 3030 or use our online enquiry form and we'll gladly get back to you.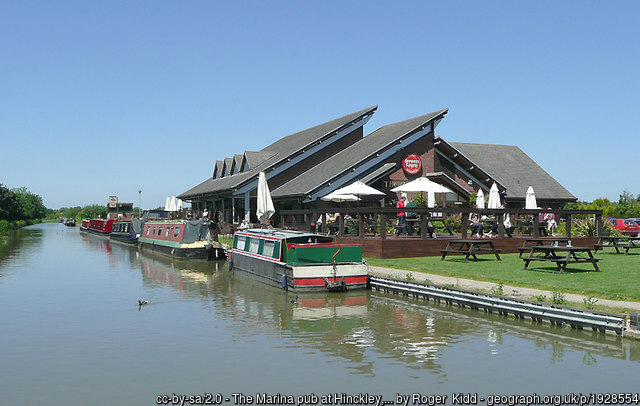 Accepted Payment Methods:

Industries we cater for
Domestic Homeowners
Electrical Contractors
Retail Customers
Local Authorities
Commercial Contracts